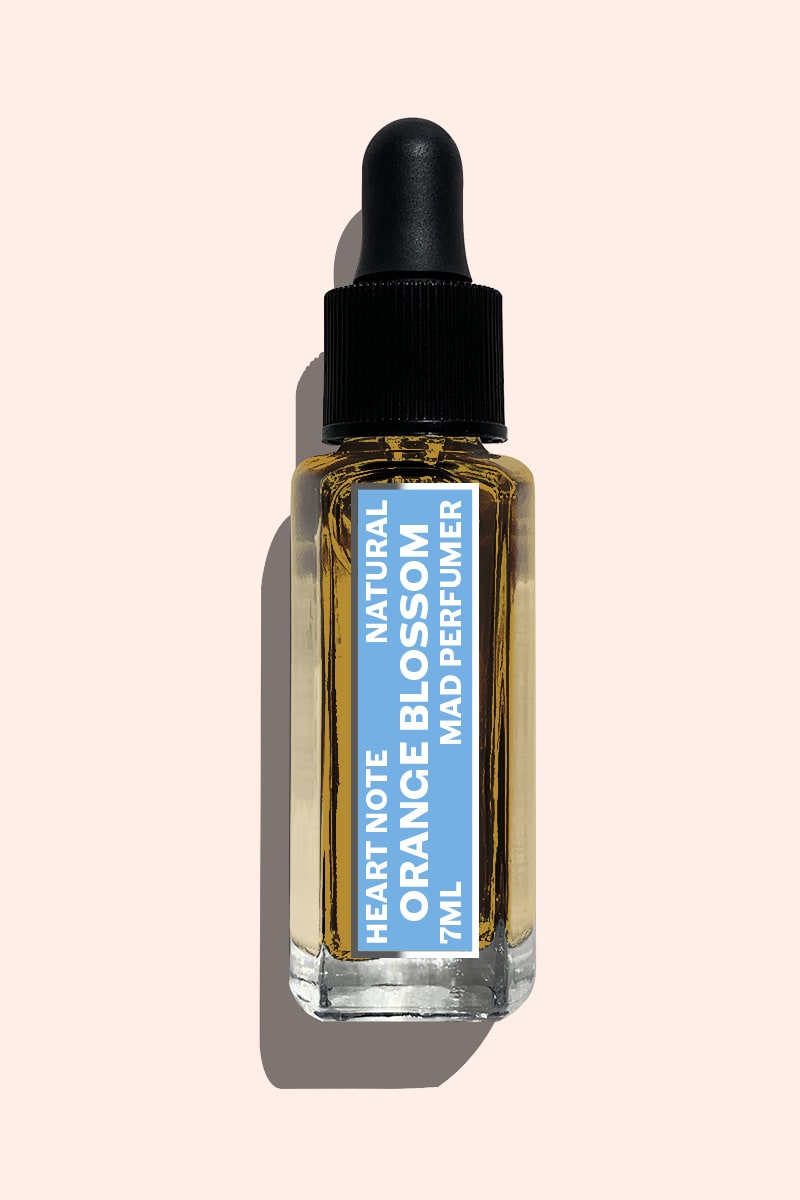 Orange Blossom, Organic
Free U.S. Shipping on $35+
Traditionally associated with true romance (Queen Victoria was a fan!), orange blossom is both delicate and intoxicating. This precious essence, extracted from the flowers of the bitter orange tree, has an enticing fruitiness in addition to its flowery side. It can be used in anything from fresh floral blends to heavier ambers and chypres.
Note: Heart
Type: Natural
Dilution: 10%
CAS: 8016-38-4
Origin: Egypt
7ml glass bottle with built-in dropper. Partially diluted in perfume alcohol. Contains enough fragrance to create 7 or more 10ml perfumes. Don't apply directly to skin before diluting further. 
All notes are partially diluted in perfume alcohol to make them easy to blend together. 
Don't apply a note directly to your skin before diluting further (10x). Each note should be no more than 10% of your finished fragrance. For example, when making a 10ml perfume, use no more than 1ml of each note. See How It Works for step-by-step instructions.
Don't apply a note directly to your skin before diluting further (see Blending section above).
It's always a good idea to do a patch test before using a new product, especially if you have sensitive skin. Apply your finished fragrance to a small area and wait 24 hours. If irritation occurs at any point, discontinue use.
Mad Perfumer products are intended for use in creating perfumes and colognes only. All products contain alcohol and are not intended for use in candles, diffusers or skin care products.
Store tightly sealed bottles in a dry place away from light and heat.
Right now, orders are only able to ship via ground transportation to the contiguous United States. Email orders@madperfumer.com if you'd like to see Mad Perfumer deliver to your area.
UPS Ground usually delivers in 2-5 business days. Please allow additional days for processing orders as all notes are weighed and filled by hand, as well as extra time around holidays.
If you have any trouble with your order, email orders@madperfumer.com.